Eureka moment for ParkScience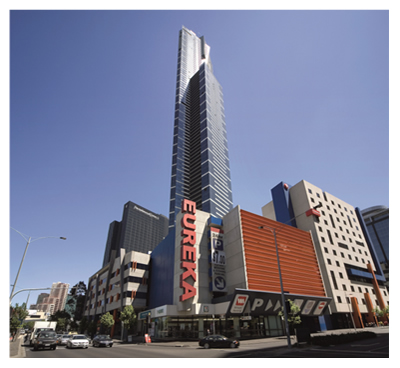 The majority of my work centres around carparks, their design and access systems.In recent times a new string has been added to the bow, with ParkScience engaged by Wilson Parking to obtain development approval for a two level 4,000m2 office to be built on top of the successful 602 bay Eureka car park adjacent to SouthGate in Melbourne.
Rents in and around the Melbourne CBD have increased rapidly in the past year with gross rents at $1,200m2 at the bottom end of Collins Street and the now fashionable Cremorne "tech area" seeing rents push towards $650m2. On top of this yields continue to fall.
This has opened an exciting opportunity to create a unique office development adjacent to the CBD that will have excellent natural light, easy access, new private lift and lift lobby and plenty of parking! Case Meallin and Associates have been engaged to oversee the development application, which will be lodged shortly, and approvals are anticipated to be provided by July 2020. Following this a campaign will commence to seek interest from prospective tenants and hopefully commence construction in early 2021. One of the many advantages the project has is it's short construction time frame of twelve months as the existing carpark was built to support an office.
It will add substantial value to the carpark as well increase carpark demand with a new tenant.
Content created November 2019