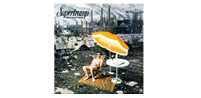 The analogue reader may remember the 1975 Supertramp album, which was rushed out after their 1974 success, Crime of The Century. It was a salient lesson for the band in moving too quickly to capitalise on their new found success. Unreasonable haste is the direct road to error.
The April newsletter had almost 5,000 downloads and created a lot of discussion about the impact of COVID-19 on parking, with a focus on Australia. We are now into the second month of lockdown, the financial pressures are mounting on the operators and there is an impasse on a solution for financial relief between them and owners.

To understand the basis of this, we need to delve into the dark arts of modelling and the assumptions they are based on. The owners are using a "V shaped" recovery to determine the impact and relief package. Operators are looking at some form of L shaped recovery. ParkScience believes it will be somewhat different, which will prove highly problematic for anyone without a strong balance sheet and (in some cases) support from their parent.

I will now set out the two views and provide commentary as to why we are likely to see a new form of recovery in the market.
V Shaped Recovery
This centres around a quick relaxation of the various social distancing and quarantine restrictions we are now seeing with commercial offices and retailers promptly returning to post COVID-19 functionality. Additionally, all day parking volumes and rates will increase (above pre COVID-19 levels) as commuter travel by private vehicle will be seen as safer than public transport. ParkScience agrees with the perception issue and the possibility of volume increases. However this will not be nearly enough to offset the far larger downside forces.