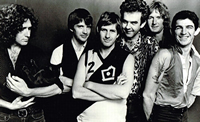 Dave Warner from the Suburbs was the iconic front man for the band of the same name around the Perth pub scene blending biting social commentary with the theatrics of Johnny Leopard on guitar. His iconic song, Half Time at the Football analysed the everyday thoughts of players and spectators at the tipping point in the game.
ParkScience has dusted off the 1970 Gold Top and will endeavour to provide you with less biting, but hopefully reasoned and thoughtful commentary on the structural and cyclical changes that have been accelerated over the past year and where the Australian parking industry is placed as we enter 2021.
Work from Home – or a Home for Work?
This is shaping up as the most important structural change we will see in the engagement between employers and employees. Through December we saw surveys across the top ASX50 companies and CEO's of large employer groups. The predominant view – and one we support is that employees have embraced working from home and anticipate that flexible work practices will become the norm for the majority of CBD workers.
Westpac's GM for HR Shared Services, Su Duffey, said the bank (which employs over 10,000 staff in Sydney) – planned to bring all teams back to corporate offices for part of each week from early 2021, but some days would remain work from so the benefits of remote working weren't lost.
Most likely this will take the form of working from home on Mondays and Fridays with collaborative office work in between. Looking at the Transport NSW databases on traffic volumes, this is already taking shape. As workers return to the CBD through February, post school holidays we will have a better understanding of the extent of this change.
The Office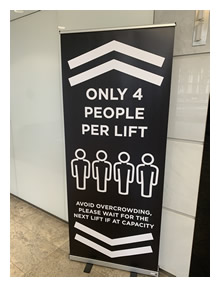 Samuel Clemens famous quote - "The report on my death was an exaggeration" – could well apply to the commercial office sector.
At the heart of good businesses are people – and for the human element to thrive and propel business forward requires various forms of personal interaction. Some of this is structured and some is random, unstructured, and spontaneous. Zoom and conference calls cannot achieve this.
However, within the commercial office sector we are likely to see a greater rental and occupancy gap between premium grade, iconic buildings and lesser stock. A good indication of this is industry leader DEXUS having already sold a number of slightly lower grade commercial office buidings at or above book value. Technology will be a factor here with air conditioning systems, lifts and more flexible offerings for tenants in the better buildings. If Monday and Friday are work from home days for substantial parts of the business you will need more flexible leasing arrangements – perhaps a combination of a fixed amount of space and variable short term co working space within the same building.