About Craig Smith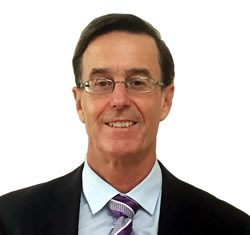 Craig commenced with Wilson Parking in Perth in 1987 as a Development Executive, then moved to Sydney in 1988 as Development Manager, and occupied a number of senior executive positions including General Manager NSW, General Manager Australia and New Zealand (2001-2005) and finally CEO from 2005 to September 2015, when he resigned with a view to retiring.

Wilson Parking is Australia's largest and most profitable parking operator with over 320 sites, turnover of $450 million and 650 employees. The business is predominantly lease and management, however a small number of key sites are owned, including Sydney Opera House, Eureka in Melbourne and Jones Bay Wharf in Sydney. The parking business was the most profitable and efficient business unit in the Wilson Group (which included Security, Storage, ADVAM and Ski Data) with an ROE in excess of 45%.

In 2001 he took over a New Zealand business that had performed very poorly, and was able to achieve a 600% increase in profit from and grow sites by 20% before employing a New Zealand based General Manager to concentrate on the rapidly expanding Australian parking business.

During his 10 years as CEO of Wilson Parking in Australia, the portfolio doubled in size, profit increased by over 400% and he oversaw the key acquisitions of Sydney Opera House carpark (1176 bays for $80 m in 2014) Jones Bay Wharf (190 bays for $10.5m in 2010) and the parking businesses of Mirvac, Ezi Park and Secure Parking (W.A.). Acquiring leasehold trading rights over 7 large public car parks owned by DEXUS (comprising over 4,200 bays and revenues of $30m) in 2013 was a key transaction that quickly grew to over 20 sites as a result of a multi-faceted asset regeneration strategy that produced exceptional returns for DEXUS.

With the National Marketing Manager created Book a Bay - Australia's first on line parking booking system, that has grown to almost 500,000 unique users within 4 years - and is growing at almost 20% per annum.

Other key achievements include the second generation Park Watch customer service and control room, that was designed by the in house parking IT team. Park Watch has won a number of Australian Business Awards and connects over 150 car parks through a VPN with real time voice, video and data and is the leading control room in Australasia. It also features on the Channel Seven Television series "Surveillance OZ".

Craig has travelled extensively through UK, Europe and Asia looking at parking operators and technologies, which has been invaluable in being able to understand what is required to create a successful car park and parking business.

His education includes a Bachelor of Business from Edith Cowan University in Perth.