Changing of the Guard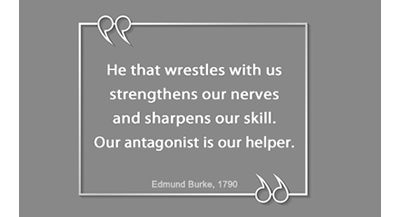 It was a little like a John le Carre novel – George Smiley meeting his old nemesis Karla after the end of the Cold War. As to who is who, I will leave it up to you to decide.
I met David Knight (Group General Manager Secure) recently in Brisbane to catch up after learning he was leaving Secure Parking, having started some 33 years ago. He was employed by Garth Matthews and expertly trained in all the dark arts of parking – with a flair for development and negotiations.
He rose from a sales role to be Group General Manager and was instrumental in the Secure brand maintaining its pre-eminence in the Queensland market.
Brett and Garth Matthews former joint CEO's (Secure founders) received their final payments from Park24 in late July and are now focussed on their private interests. A number of other senior managers have recently departed from Secure including Josh Thornley and Rohan Matthews. Replacing almost 100 years of parking experience will be a challenge. From Wilson, Peter Witts ( General Manager NSW for over 12 years) recently left and the industry is seeing a changing of the guard from the two companies who have led the parking industry in Australia for over 30 years.
For David, the cultural change from a private company with very experienced and centralised management to a corporatized entity was the trigger to take a breather before his next venture.

David and I have gone head to head for over 25 years, never giving an inch to each other and always trying to gain the upper hand – but have been able to keep the business and personal lives separate. With both of us out of the operational businesses it was the perfect time to reflect on how the industry has changed and more importantly what it is likely to look like in the future.

We both agreed the ultra-competitive nature of tendering of leased sites between the companies had resulted in low single digit margins for sites – and even less for managed sites which charge between $12-$24,000 per annum to provide comprehensive management and accounting services for very large carparks.

With portfolios containing a rough 50/50 split between leased and managed sites, the managed site owners are getting services at well below cost. We could not understand how operators who only run managed sites can be profitable in the long term. Both Wilson and Secure had, at times become too personally focussed on maintaining sites, growing portfolios and taking on substantial leasehold risks, rather than generating reasonable and sustainable profits.

For both of us the concerns from (sections of ) the property industry that the two dominant players were, or could have been acting in any form of concerted behaviour never ceased to be a source of amazement. The rivalry between the companies was intense, and at times less than rational as both battled for market share and paying multimillion-dollar rents with fixed 3 plus percent annual increases.

With Park24 bringing a publicly listed/corporate strategy to deal making, together with substantial changes in senior management at both companies, the market has become a lot more analytical in its approach to entering into leases. This may cause some dislocation going forward as landlords have been used to receiving annuity style incomes from car parks with continually escalating rents of 3 plus percent per annum. In the interim Care have done two recent leased deals in Brisbane and Adelaide (taking the sites over from Secure who would not match the rents) which look to be fully priced – and time will tell who has got it right.

We both agreed the unsuccessful fight against Levy in NSW in the early 1990's was a low point for both companies – and ultimately property owners. Secure and Wilson were frustrated the more radical measures they proposed (including shutting down every car park in the CBD) were not broadly supported. The view from the owners was – Levy is an operator's expense – which it was under the legislation. However, when a lease expired the Levy cost (which was largely uncollectable as it rose from $200 to over $2,000 per bay) simply reduced the gross surplus available to pay rent. We now have a situation where the Levy cost on a carpark is a multiple of the rates and taxes. And it has made no difference to congestion. Only Adelaide has successfully seen off a Levy after vigorous representations by owners and operators in a model that should be copied if Brisbane tries to enact legislation.

It was interesting to talk about the different approaches to development between the companies, especially when it came to the large leasehold sites. I described the very detailed and long-winded papers Wilson required, even for smaller sites and the enormous time it took to put them together. David thought this was amusing (we were on to the second bottle of Rioja by this time) as the Secure approach was less structured and relied as much on the experience and knowledge of David, Garth and Brett. As history has shown, both styles were successful in their own way.

Technology was common ground for us. We agreed the industry the equipment suppliers had failed to innovate on the level required by large multi-site companies, and their products were both expensive to buy and maintain. There was a gap in the market for a new more agile player to take market share very quickly.

My resignation as CEO of Wilson in 2015 allowed me to completely readjust the work/life balance – and I tried to convince David of the benefits. I was surprised to hear that David is not ready to throttle back, and was looking to go to India to have a look at parking opportunities there.

As I walked back on Charlotte Street, my thoughts centred on the decades of intense rivalry, the disappointment of losing sites to Secure and also the excitement of taking them back – and the emotional turmoil this entailed. At the time I always hoped Secure would be taken over (or even better) get into financial difficulties to relieve me of their intense competition.

I now realise that I would not have been the same manager and Wilson an entirely different company without the benefit of this rivalry. It made both companies standout operators on a world-wide scale. And their efficiencies and innovation prevented any of the large European or American operators being able to enter the market.

It was great to chat with David without the commercial baggage and we thoroughly enjoyed ourselves. Hopefully we will catch up again in our travels.

David still has a lot to offer in the parking industry, and I am sure we will see more of him in the coming years.