Westpac Technology Trial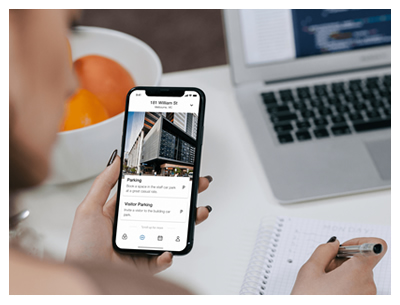 Westpac are in negotiations with BaseUp for the implementation of their cloud-based technology for Westpac staff parking.

The updated BaseUp system utilises a geo fenced area immediately adjacent to the entry or exit reader that allows a smart device to communicate to the reader to activate the gate, without a customer having to press a button on their app to open the gate. Essentially a hands-free operation.
The geo fence around the gate prevents the signal from the app being detected from an adjacent gate – for example where an exit and entry gate are side by side. From a user experience, this is a significant improvement on what is being offered in the market at present.
A valet app is also being developed, which will automate the valet process and allow for direct communications between parkers and the valet team – for example where a parker wants to leave early and they have multiple vehicles parked in front of them. Rather than get to the valet station and wait, simply send a message when they leave their office.

Without the need for expensive cabling between gates (remembering that approximately 30% of an installation cost is cabling!) it is an exciting time in the parking industry to finally see truly innovative and potentially disruptive technologies enter the market.