Acquisitions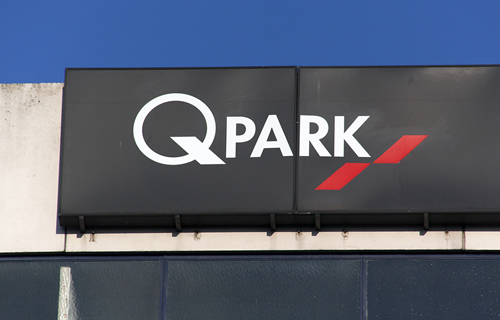 The past year has seen considerable industry activity and consolidation – both in Australia and Europe
Q PARK/KKR Infrastructure
Q Park is a leader in European parking with over 870,000 parking spaces across 6,300 locations in ten countries. They have consistently set the benchmark for presentation and operation of carparks. The portfolio is dominated by a large number of small sites – the average size of the sites is only 137 bays. More impressive is their head count – with only 52 staff in Head Office and a total of 2,152 staff across 10 countries.
This suggests a high level of automation and decentralised decision making – essential in the parking business.

The business sold for 2,950 million Euro or a multiple of 15 times 2016 EBITDA to KKR Infrastructure limited in March 2017. EBITDA has grown from 174 to 195 million euros from 2013 to 2016. Steady, but far from spectacular growth. The net result is far more impressive from negative 146 to positive 129 million euros over the same period. Impairments to property valuations were the prime reason for the negative net results in 2013 and 2014.

Q Park owns around 3% of its total spaces (around 26,000 spaces) that have a value of 2,772 million euro. The reduction in interest rates has had a significant positive effect on the results. With 1,126 million euro of debt at an average rate of 3.7% further savings are probable.

So how will KKR make this work? The first place to look is the property portfolio – in a similar way to what happened with NCP where the property and operational businesses were separated and sold to different owners. There are likely to be redevelopment opportunities in the property portfolio and interest rate savings. Additionally, the net yield across all owned sites is 6.2% using a 9.2% discount rate. Further significant tightening should occur and values increase as the EEC continues to strengthen. The European parking market remains fragmented and the larger efficient and technology based operators should continue to grow at above average rates.
Considerable opportunities are available for scaled operators with concentrated portfolios to move away from card and ticket based systems as identifiers of transactions to smart devices connected through the cloud. This will reduce transaction and maintenance costs substantially – but more importantly allow for effective data mining from the high levels of transactions that parking businesses generate. Q Park have been at the forefront of new technologies and are ideally placed to move parking to the next level.

The ParkScience risk rating for KKR on this transaction is low to moderate.

PARK 24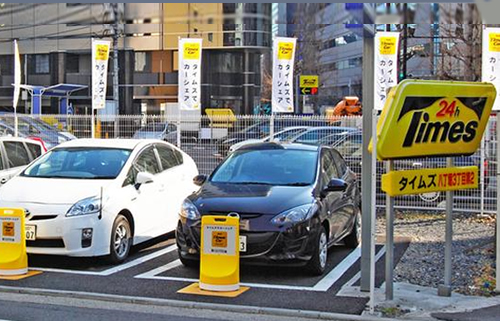 Closer to home has been the acquisition of Secure Parking (it included the Australia, NZ, Malaysian, Singapore and UK businesses) by Japanese parking giant Park 24 (15,792 sites and 530,000 bays) in October 2016. The businesses have been run very successfully by the Mathews brothers who have an extensive knowledge of each market and strong contacts with property owners. The Australian New Zealand and UK business represent approximately 50% of the EBITDA with Australia estimated at around 75%. Park 24 followed this up by acquiring UK operator NCP in July 2017.

The future earnings of Secure (before amortisation of goodwill) were forecast at ($A) $11.76m for the 9 months to June 2017 ($15.6m annualised) then rising to $19.53m in 2018 and then to $22.35m in 2019. In essence future earnings are forecast to increase by 43% within 33 months. Total purchase price was approximately $212m - and apparently 100% debt funded. No segment breakdown of the growth between the countries is provided.

Secure is an asset light company with no significant owned sites and a considerable exposure to leases with guaranteed minimum returns that rise at or about CPI each year. The parking business in all countries they operate in is highly competitive.

Results for the first half of FY 2017 from Park 24 showed operating profit of $5.882m against a forecast of $11.764m despite Net Sales being 13% above forecast. The financial notes said "temporary low profitability due to works for streetcars". This presumably refers to the ongoing works for the Sydney light rail which have been underway since 2015 and are expected to be finished late in 2018. The most challenging markets in Australia are the resource States - Perth and Brisbane and Brisbane has historically been the most profitable branch of the Secure business.

This is a different type of transaction than KKR with Q Park. It carries different and more complex risk levels. Acquiring an operating business in a foreign country and then bringing it into the corporate fold is extremely difficult. The first layer of risk is the market itself. For example, the Japanese business is characterised by a large number of very small carparks. Park 24 has around 530,000 spaces in 15,792 sites – an average of 34 bays per site! As a rule, smaller sites are considerably easier to cost and forecast. Additionally small open air sites are more attractive to customers than above or below ground multi deck sites. The Japanese market is also considerably less competitive than Australia or any of the other acquired countries. By comparison Secure Australia has an average of 297 bays per site.

There is a high level of market and operational risk when entering into car park leases above $2m per annum in Australia or the UK that regularly have rent increases of 4%.

The next layer of complexity is a cultural one. Do you let the new businesses remain autonomous or do you integrate them into the larger home operation? This becomes even more acute when actual results do not match what was forecast.

NCP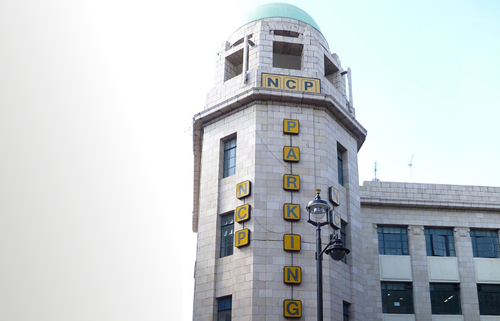 Park 24 acquired the main UK operator NCP for 312m pounds in July 2017 – representing 13 times multiple on the March 2017 EBITDA of 23.6m pounds. NCP operate 498 sites and 148,056 spaces – averaging 297 bays per site – exactly the same as Australia. However, Australia is a far more concentrated market – and more efficient to manage. The top 5 UK and Australian cities by population are:
| | | |
| --- | --- | --- |
| 1 | London 8.250m | Sydney 4.0m |
| 2 | Birmingham 1.08m | Melbourne 3.0m |
| 3 | Glasgow 0.590m | Brisbane 2.0m |
| 4 | Liverpool 0.550m | Perth 1.7m |
| 5 | Bristol 0.535m | Adelaide 1.2m |
The UK operation is spread between 9 medium sized sub regional areas – which do not exhibit the same financial strength of London. The largest "branch" is North (essentially north of Manchester) with 64 carparks and 15,354 spaces. The strongest market, London has only 40 car parks and 8,851 spaces.

In 2012 Gary Koch and I (when I was with Wilson Parking) met with Macquarie and NCP in London with a view to acquiring the NCP business – which at that stage was still recovering from the GFC. It was a great medium-term growth story and the business had been starved of capital for technology and asset refreshment. It had all the hallmarks of a good long-term bolt on acquisition – however was not proceeded with due to two factors. Firstly, Wilson did not have sufficient executives across the combined Asian businesses (Hong Kong, Singapore, Malaysia, Australia and New Zealand) to oversee the acquisition and drive the business without causing serious issues within the existing markets.

Secondly the geographical fragmentation of the UK business (with a significant exposure to lower long-term growth areas) would require strong regional presences – as each market was substantially different and dynamic.
And a final layer of risk has now been added with Brexit - which has the potential to signifiantly slow economic growth through the UK and especially the financial hub of London.

PARK 24 are now the largest parking operator in the world. They have acquired two good businesses at aggressive multiples with significant gearing. The risks (beyond general economic ones) include significant cultural integration, geographical spread and a real question on their ability to resource the deals. Undertaking two large transactions in such a short time adds a multiplier effect.

ParkScience will be monitoring how this unfolds and the risk rating for these two transactions together is moderate to high.